One year one time~ Kuching Food Fair start again lol~from july31 until aug 22.
This year stall more than last year, at back there got expand space for stalls. Foods more selection, cant decide to buy which one.
and also got those games....that cheat ppl money d haahaha. but still got many ppl go play lol~ Heard got horse riding activities at every friday, sat and sunday.
Ok, this is the 3rd time cosplayer go there gathering,
(First year at year 2007, 2nd year at year 2009)
but...it was raining..and spoil all our plan and mood. dint manage to take more photo and video. our wig and costume are wet, mond feel sick after that, poor boy.
Bcoz went there with our friends from different school, such as arang road cosplay club, chms cosplayer club...etc.
Bcoz(pending de cosplay team) and cosplayer(alan) from arang road cosplay club, and mond's brother.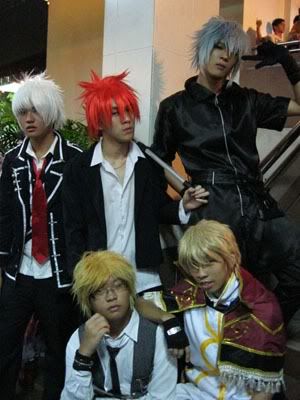 This is the first time Bcoz new member Dyllon join cosplay, and also his first time went to kuching food fair. Heard he is making his first costume now....a cool game character with cool weapon..hehe.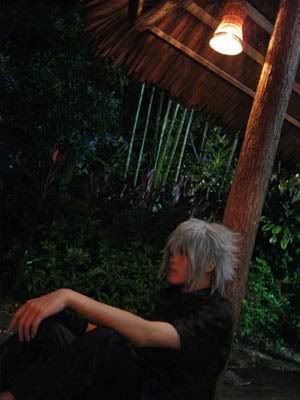 MBKS this building haha...plan to shoot noctis vs soldier part at here...but where to find soldier wo??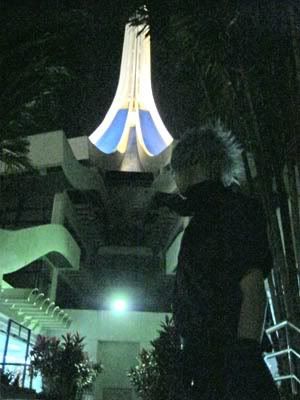 Noctis as host to introduce the food. 翻版"美食大三通"第101期?
the last part funny
"看我头发会不会乱?.....ha?"
"好看啦好看啦好看啦好看啦...
enjoy the video.
dint notice there was reporter took photo..until the next day we found out 3 chinese newspaper got us inside....swt