Let the photo tell the story~
and today dam!! my video cam battery got problem....sob...T.T so u know what lah~
lucky seng got record some video with his camera, waiting him to sent me. ^^
sorry dint take much photo, no mood cos my cam problem. only took photo of my gang.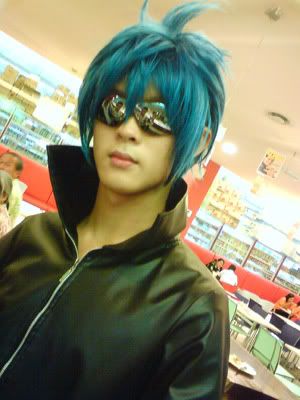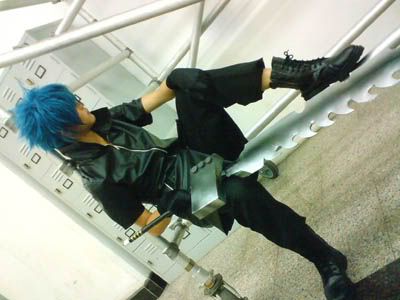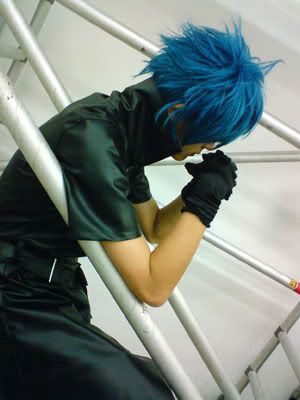 lol...i remember something. the ex-noctis like to do this pose, no wonder look familar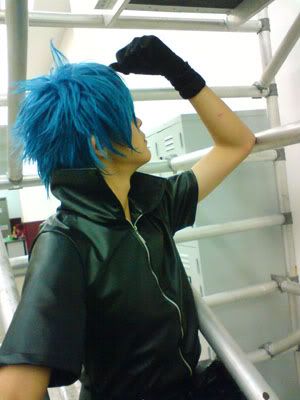 cloud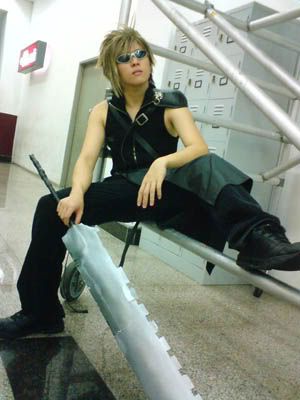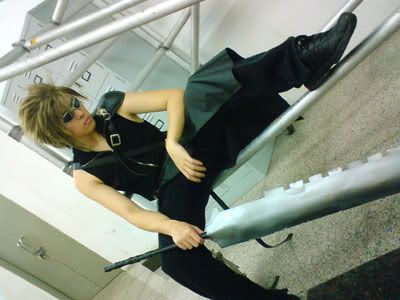 i think chuang ching really suit this character..haha, he look so exited first time wear long wig.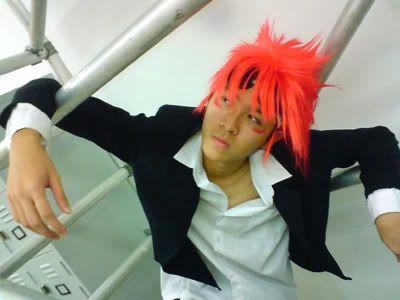 i think group that who win the audience baru the winner.
There are some group i really like them, not only costume look alike and be in character too, we know who(which character) are they cosplaying.
really proffessiona, personal i like the one piece and gintama group XP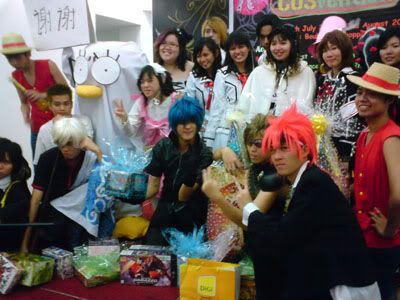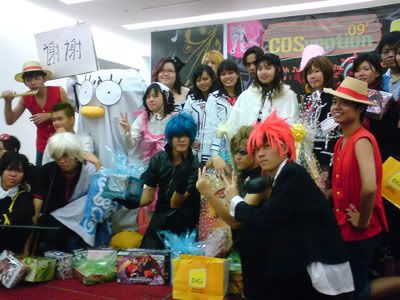 nice hair color, white, blue, gold, red!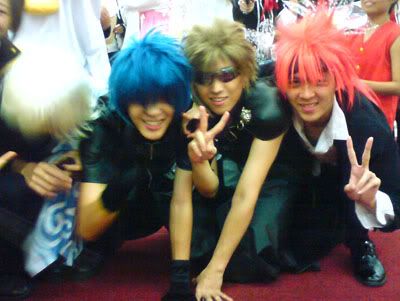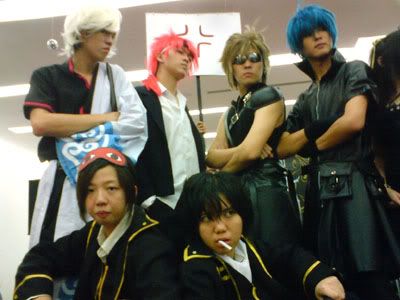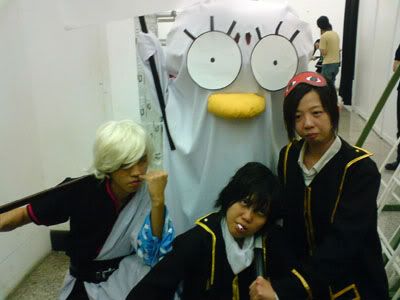 For those who keep asking how to judge mark
This is the detail which told by the organizer of the Boulevard Cosplay and cosplay skit contest:
The hall costume contest
This contest aims to search for the best costume, most faithful and most into character individual.
Participants shall need to be the character of the costume itself in order to win the competitions.
this contest shall last for......bahbahbah
Judging will be based on the best handmade costume, most faithful (resemblance, look, hair, talking style, walking style etc) and most into character...bahbahbah
Cosplay Skit Contest
first of its kind in East Malaysia, this contest will feature a group of cosplayers participating and sket out a skit to performance on stage.
The skit can just be about anything from
parts taken from the actual anime
to performances squeeze out of their creativity.
Skit judging
Performance: Relating to production of performance, creativity ..and entertainment
3 point for creativity
2 point for preparation
3 points for acting/dances
3 points for entertainment
Costume (10 points): How faithful the costume/cosplayer is to the
original
origin
4 point for quality
3 points for difficult
3 points for accuracy
Faithfulness to story: How faithful is the performance to the story of the original origin(5 poits) and characters
2 points for being in character
3 points for skit faithful to story
i get this copy from a reporter, so its a totally correct information which show on newspaper.